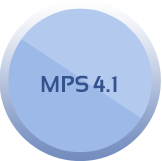 MPS 500 Release 4.1
The Avaya Media Processing Server (MPS) 4.1 release offers significant improvements over MPS 3.5.
• MPS 4.1 runs on more powerful late-model Solaris and Windows servers.
• MPS 4.1 runs on the Windows 2008 R2 64-bit operating system.
• MPS 4.1 provides improved network security by implementing OS hardening of its network interfaces and blocking unwanted network traffic.
• MPS 4.1 provides improved data security by using Secure Sockets Layer (SSL) and Secure Shell (SSH) encrypted connections for many of its server-to-server interfaces.
• MPS 4.1 supports Java 7, while retaining support for Java 6.
• MPS Speech Server adds support for MRCPv1-based Nuance 10, Vocalizer 5.7 and Loquendo 7.2 speech engines running on Red Hat Enterprise Linux 6.2, and supports newer releases of other third-party speech engines.
• MPS 4.1 supports MPS Speech Server MRCPv1 client on Solaris 10.
• MPS Developer provides a resource and a toolkit for accessing external Web Services using SOAP/WSDL standards.
• MPS AP can play WAV files from the local file system or a remote server using a URL, without using an Internet Audio Server resource.
• MPS 4.1 improves logging capabilities in many components.
• MPS 4.1 simplifies command-line administration and logging commands.
Avaya's Release Notes for MPS 4.1 can be found here.
Contact us today to learn how you can benefit by upgrading to MPS Release 4.1 or to get an upgrade quote.