Customer Satisfaction Survey
We consider our customers to be the most important part of our business, and the reason for our continued success. At M&C, we conduct periodic customer satisfaction surveys to ensure that we continue providing customers with the highest quality services to meet and exceed their expectations.
We are proud of our Recent Customer Satisfaction Survey results shown below: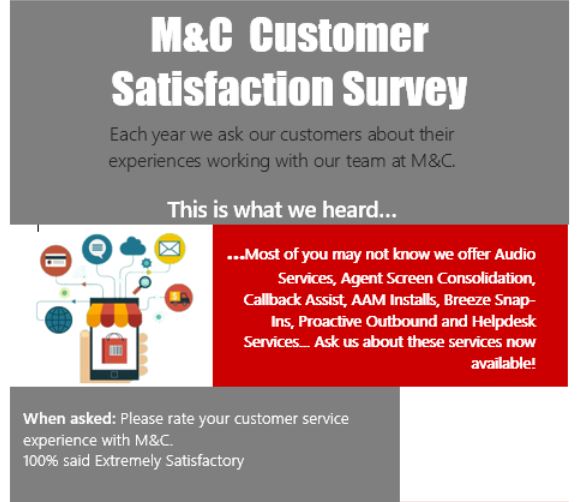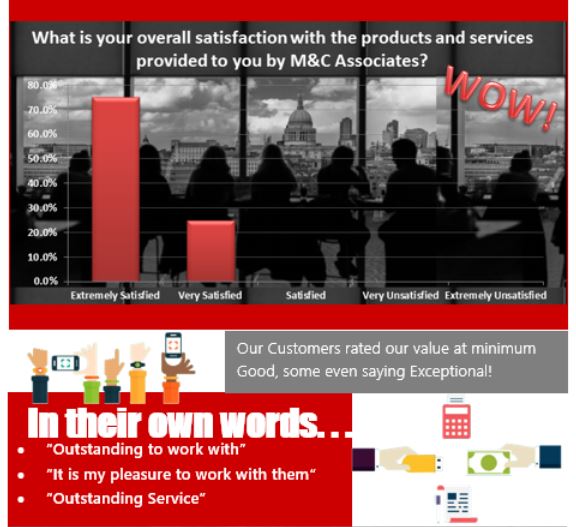 Top Reasons why customers purchase products and services through M&C:
These are the high standards that we have instilled within M&C Associates and our customer testimonials reflect this commitment to excellence.




"M&C always provides World Class Service."




"I have had the pleasure of working with Anthony Cottone for a number of years and I have nothing but high praise for him."




"I have been VERY happy with the service that has been provided. You guys run a really professional outfit."




"I am extremely satisfied with the developer assigned to work with us. We have a great friendly relationship, which makes getting the work completed a pleasure. Our account manager is also super."




"Always professional and customer focused. A pleasure to work with."